Celebrating Survivors of Domestic Violence
Domestic violence is rampant in Kentucky. A study published by the Centers for Disease Control finds the lifetime prevalence of rape, physical violence, and/or stalking of Kentucky women by an intimate partner to be the 11th highest in the nation.
People often ask, "Why does a person stay in an abusive relationship?" Although well-meaning, this isn't the best question to be asking because it assumes that a survivor has the choice to simply leave an abusive relationship.
A more comprehensive discussion usually happens when the issue is reframed to explore batterers' behaviors and how they create barriers and fear through manipulation, making it incredibly difficult and often extremely dangerous to leave. Batterers employ purposeful techniques, including isolation, emotional manipulation, and lack of access to earned income to create barriers to victims leaving. When victims of domestic violence are able to flee the abuse, they then must navigate complex challenges to establish and maintain self-sufficiency after abuse.
Poverty is one of the most difficult obstacles.
Issues of poverty are often complicated by years of financial or economic abuse suffered by the victim. Batterers often withhold or restrict access to money, steal money, and hide financial information so that a survivor does not believe they can financially be independent. Many victims have not been allowed to work, or they've lost their jobs because of missed work, tardiness, or harassment associated with the abuse.
This means victims of domestic violence who attempt to flee the abuse often find themselves living in their cars, on the street, and/or with friends and family. Annual point-in-time counts provide statistical evidence, with reports consistently finding that approximately 20 percent of Kentuckians experiencing homelessness have also experienced domestic violence. These counts do not reveal the thousands of other victims who stay with or return to the abuser to avoid homelessness and assure their children have a roof over their head.

GreenHouse17 is committed to nurturing lives harmed by intimate partner abuse and providing innovative solutions.
From the main facility situated on a beautiful 40-acre farm property in rural Fayette County and two satellite offices (Danville and Lexington), GreenHouse17 provides an array of crisis intervention and stabilization services. GreenHouse17 integrates traditional services -- such as emergency shelter, legal advocacy, counseling and support groups -- with nature-based healing and stability services on the farm that encourage self-sufficiency after abuse.
Survivors grow fresh flowers and vegetables and make handmade products on the farm while healing from the trauma of abuse. The fresh air helps survivors grow strong in body and mind. Eating food fresh from the farm encourages physical healthy and healing.
Adults living in GreenHouse17's shelter may choose to participate in farm activities in exchange for a small stipend. In addition, activities related to marketing and sales of products from the farm introduce survivors to micro-enterprise, engage the community in the mission, and generate revenue to support survivors. This unique approach is supported by research related to trauma-informed care for women veterans, studies exploring the restorative and healing outcomes of therapeutic gardens, and examinations of "social farming" as a means to promote healing, social inclusion, education, and social services in rural areas.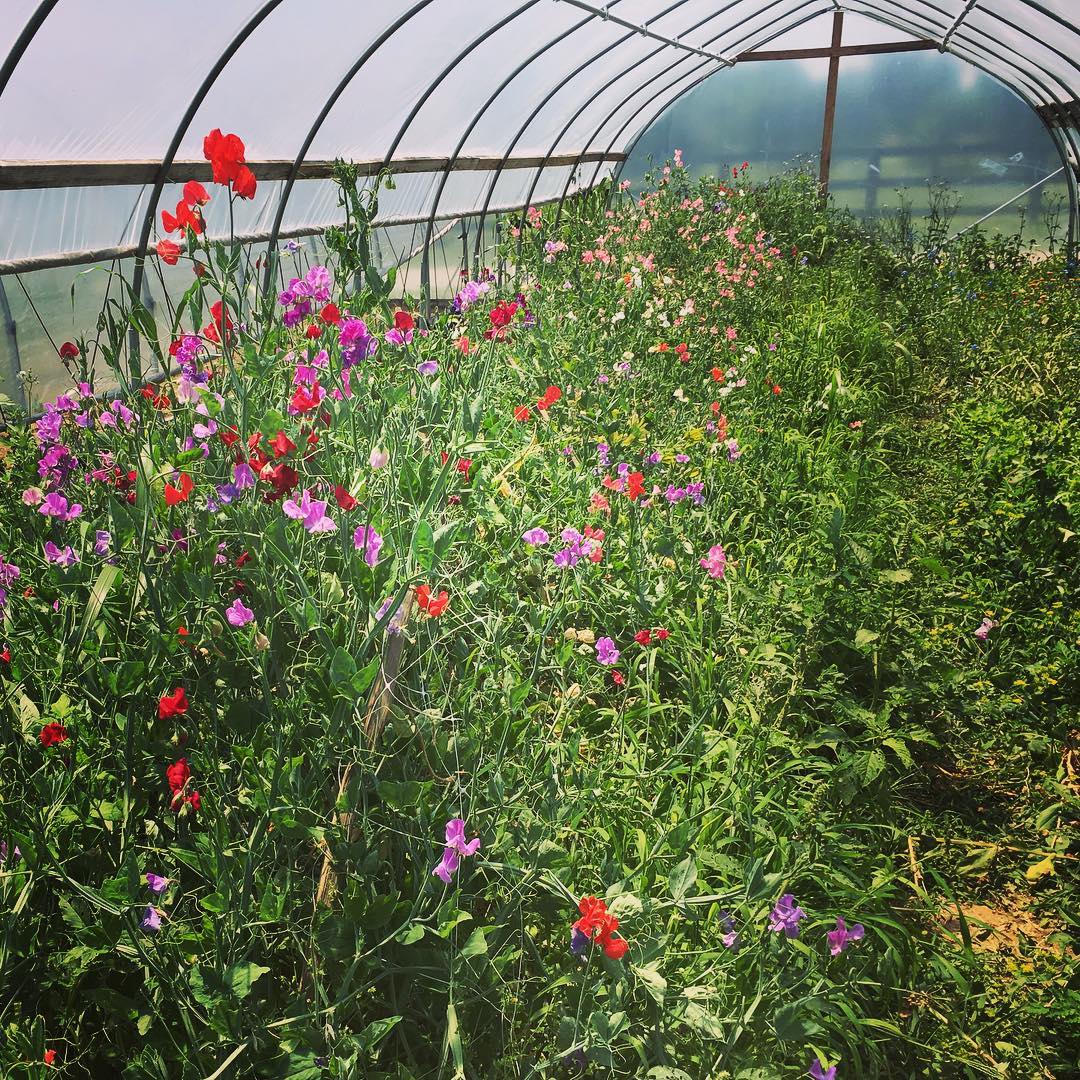 Whether the survivors we serve are participating in traditional or innovative programming, we commit to providing these services through the trauma-informed care model. This means we honor that each person responds to and heals from trauma in different ways and, as such, every person deserves individualized response.
Supportive housing with trauma-informed opportunities.
KCADV Homes Lexington, a new housing program coordinated by the Kentucky Coalition Against Domestic Violence (KCADV), provides 24 additional rental units for survivors and their children in the Lexington-Fayette community. The $4.6 million project was funded through a combination of tax credits; low-interest loans; and funds from Kentucky Housing Corporation, the Affordable Housing Trust Fund, and Lexington-Fayette Urban County Government.
Twelve of the KCADV Homes Lexington units are single-story cottages nestled within GreenHouse17's emergency shelter's farm property, providing survivors with continued security and ease of access to supportive healing services as they strive for self-sufficiency after abuse. The remaining 12 units are rehabilitated apartments in Cardinal Valley neighborhood and Liberty neighborhood, offering survivors convenient proximity to public transportation, shopping, and resources.
With the support partners like the Danville Housing Authority and funding received from the Office of Violence Against Women, GreenHouse17 also supports rural survivors who want to stay in their home community.
Complex challenges of overcoming poverty and abuse require a community-coordinated response.

GreenHouse17 simply could not achieve its mission without the support of incredible community and sister organizations that ensure survivors have access to critical services that reduce barriers to leaving and that also empower survivors. KCADV provides economic justice services, including budget and credit counseling, free tax services, micro-loans, and Individual Development Accounts (IDAs) that provide a two-for-one match toward the purchase of a vehicle.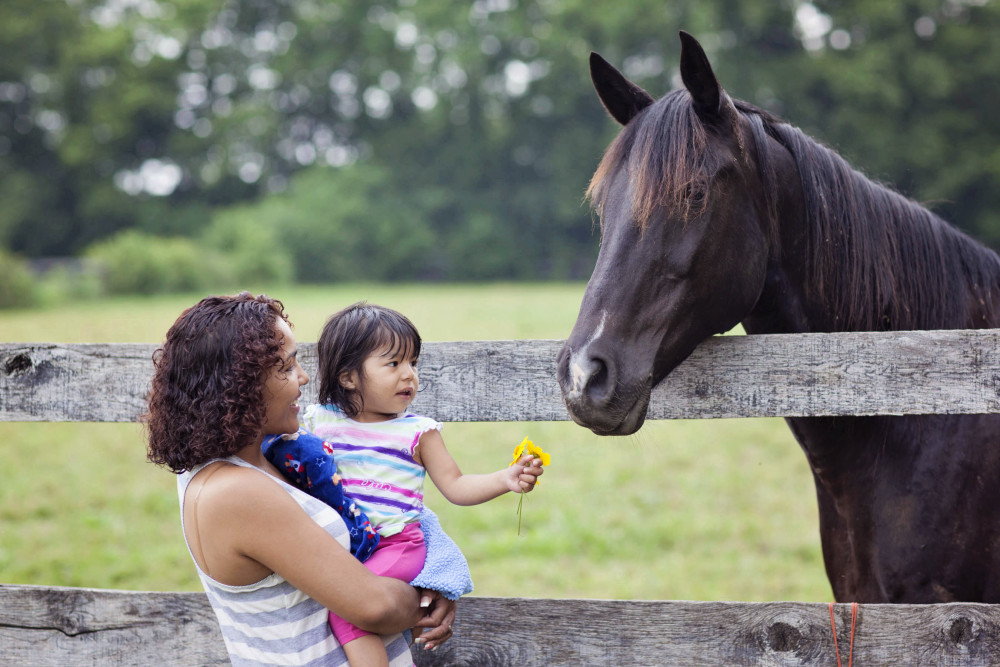 Local childcare providers assist with the much-needed child care for parenting survivors to allow them to work or search for jobs while healing from abuse. Jubilee Jobs of Lexington assists with job-search services and no-cost job readiness training and placement services. Countless other community partners provide clothing, furniture, moving expenses, medical and dental care, and legal services to support survivors as they re-imagine safer, more stable lives for themselves and their children.
For these same reasons, the organization did a bit of re-imagining of its service delivery safety net by expanding programming to include Children's Safe Exchange and Visitation services to support young lives that have witnessed or been exposed to intimate partner abuse.
GreenHouse17's approach to the mission of ending intimate partner abuse must always first be informed by the survivors we serve and staff who deliver the services. Although the agency has been fortunate to receive several national and state awards – from the Mary Byron Project, Kentucky Nonprofit Network, Center for Nonprofit Excellence, and Kentucky Housing Corporation – GreenHouse17's true award is the opportunity to serve this community and the thousands of courageous survivors and their children who reach out to us every year.
Overcoming intimate partner abuse takes time, but we believe that safety, healing, and stability are possible when survivors have access to supportive services.
GreenHouse17's mission is to end intimate partner abuse, but the biggest responsibility is to love survivors until they have the strength to love themselves again. Until the violence stops and until survivors know their value, GreenHouse17 will be available 24-hours a day, every day of the year, to nurture lives harmed, helping them grow and flourish beyond the trauma of abuse.
Darlene Thomas is the executive director of GreenHouse17, the state-designated primary provider of domestic violence services in the Bluegrass Area Development District, a 17-county region of central Kentucky.
More information about GreenHouse17 can be found on their website at https://greenhouse17.org.
---