Scholar House: Building Independence and Stability for Families
Homeless and a single parent of two boys, Devon was looking at the possibility of living out of his car. "The Scholar House program has affected my sons tremendously," he says. "Not having structure in their life was stressful. Now they have freedom, schedules, and less stress."
Colleen, a current Scholar House student, was a 10-year line cook and chef, but a terrible kitchen accident forced her to change careers, which meant going back to school and starting a new life for herself and her family.
Cynthia, a mom of young children, was worried about keeping her children with her. Without the Scholar House program Cynthia says, "We wouldn't have a home, which would cause me to lose my children. I was able to get housing, into school, get experience in social work, and opportunities to use my bilingual skills."
With the help of Scholar House, Breondra has completed her associate degree and is pursuing a bachelor's degree. "It's important for me to model getting an education for my son," she says.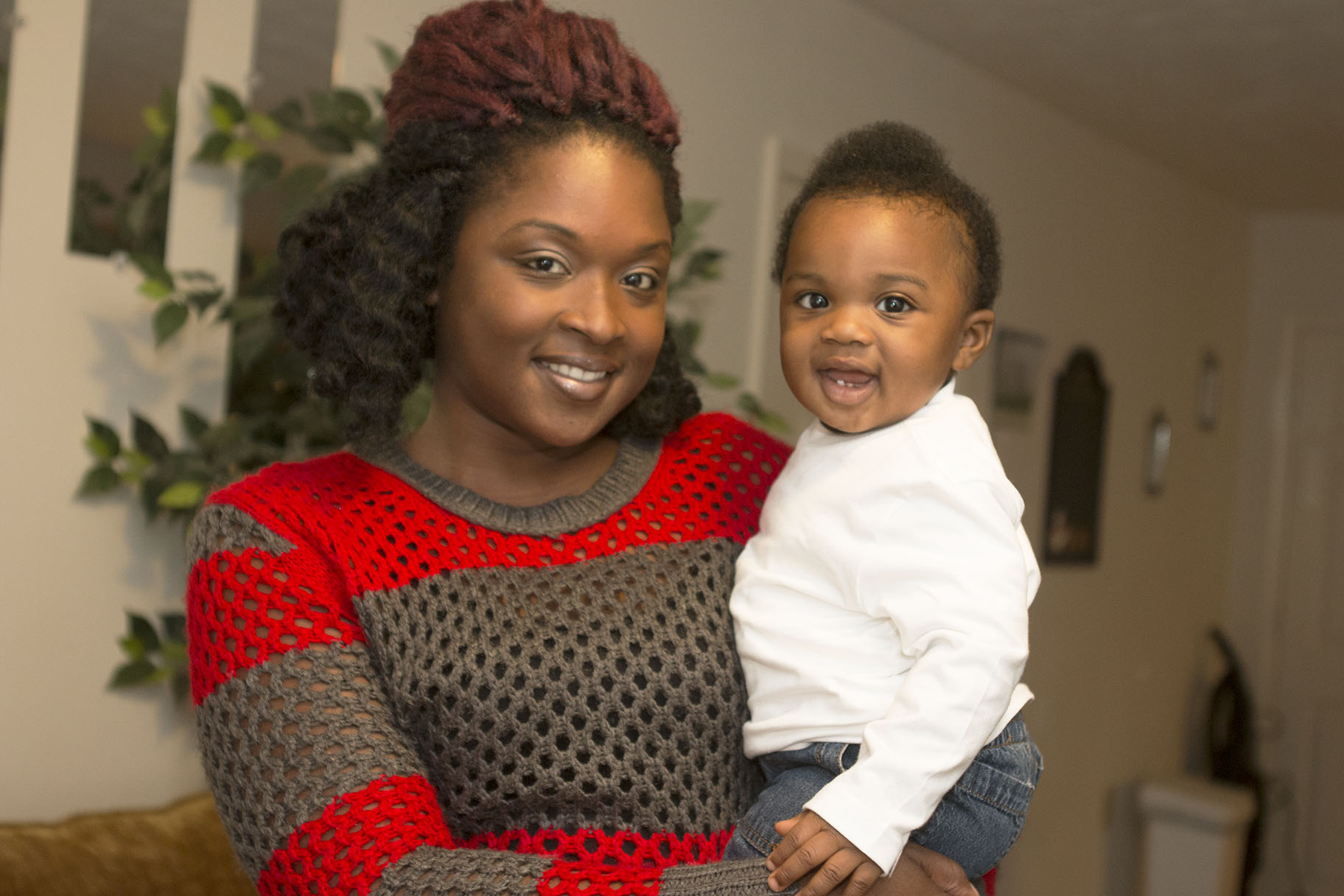 Scholar House Program
Scholar House is a self-sufficiency program, based on the adult student's income, that provides housing assistance for those who are full-time students in a post-secondary educational institution. Scholar House students receive counseling, workshops, and support from neighbors and staff, while getting academic or vocational training as full-time students.
"Scholar House projects are successful because of the combined supportive services, housing, and child development programs that work together to support the attainment of education and life skills that will lead to long-term self-sufficiency and family stability." Vicki Jozefowicz, executive director of Kentucky River Foothills Development Council, a key partner in Kentucky's newest Scholar House, says, "The model works because they provide a unique combination of services that are targeted to the success and wellbeing of the entire single-parent family unit."
An Interdisciplinary Model
Scholar House is an interdisciplinary model that requires lots of partnerships and engagement. Rob Ellis was part of creating the model at Kentucky Housing Corporation. "We wanted a model that our partners could replicate throughout the state. It takes partnerships with higher education and the vocational schools, as well as grassroots support of the local schools. It's typically led by an affordable housing developer who can take the model and apply for the low-income housing tax credits and a strong partnership with the local government agencies and the public housing authority to provide the rental assistance." The financial structure also takes some leveraging of partnerships to gain the right financial support. The allocation of 9 percent low-income housing tax credits is only one piece of the financial structure. Projects usually take some form of gap financing from an entity like Kentucky Housing Corporation or Federal Home Loan Bank, as well as a commitment of housing vouchers to support the rental assistance. Finally, it takes the right nonprofit network to provide service support and resources, such as the childcare, counseling, family resources training, and educational assistance.
A favorite component of Scholar Houses is the on-site child care facility. Child care on-site allows time for parents to attend classes and focus on their education, knowing that their child is being cared for well. Scholar House also offers programs that involve enhanced health maintenance, parenting skills, management of family resources, nutritional knowledge, problem solving, work skills, and job search techniques. Most of these services are free to program participants.
"Our participants will tell you that they love the housing, the childcare, and their GE washers and dryers; but, when you ask them what matters most, they almost always say the support," says Cathe Dykstra, president and CEO, Family Scholar House. "For student parents transitioning from extreme poverty, homelessness and domestic violence and who may not know anyone who has graduated from college, having their own academic coach and family counselor to guide them as they earn their degree and enter the workforce is what makes all the difference."
What Makes Scholar House Work
This collaborative model is an excellent example of public-private partnerships. Specifically for Eastern Scholar House, as the project involves two nonprofits, Kentucky River Foothills Development Council, Inc., and Federation of Appalachian Housing Enterprises; public entities, Kentucky Housing Corporation, the U.S. Department of Housing and Urban Development, Richmond Housing Authority, Kentucky Department of Local Government, City of Richmond; private sources, Ohio Capital Corporation for Housing and its investors, Federal Home Loan Bank of Cincinnati; and a public university, Eastern Kentucky University. According to Jozefowicz, these partnerships were key to the success of Eastern Scholar House, which welcomes participants from all colleges and universities.
Ellis has been involved in the development of nine Scholar Houses in Kentucky. When asked what he feels makes the Scholar House model work, he says, "Tenants. They rely on each other, watch each other's kids, and help each other study. Our tenants want to succeed and better their lives and live in community to help one another. They have to be self-motivated and want to be part of community. Tenants who want the long-term nature of it, well, they get to the goal and get the prize at the end."
Impacts of Scholar House
The best part of this model? "When a single [parent] graduates and enters the workforce, not only do she and her children no longer need government subsidy programs, they also often enroll in our homeownership program to purchase their first home. These new tax-payers have an impact as new employees and community members who get involved. This improves the civic engagement and economic well-being of our community. The change is amazing and it continues with the second generation," says Dykstra.
Great things are being passed on with the Scholar House model. "Everyone here has been nothing but helpful. I have been nothing but happy the whole time. With all that, it has helped me want to help other people, which has encouraged my sons to help other people," says Devon.
Better even than finding a new career after her accident, Colleen says, "It has helped me to be that better parent."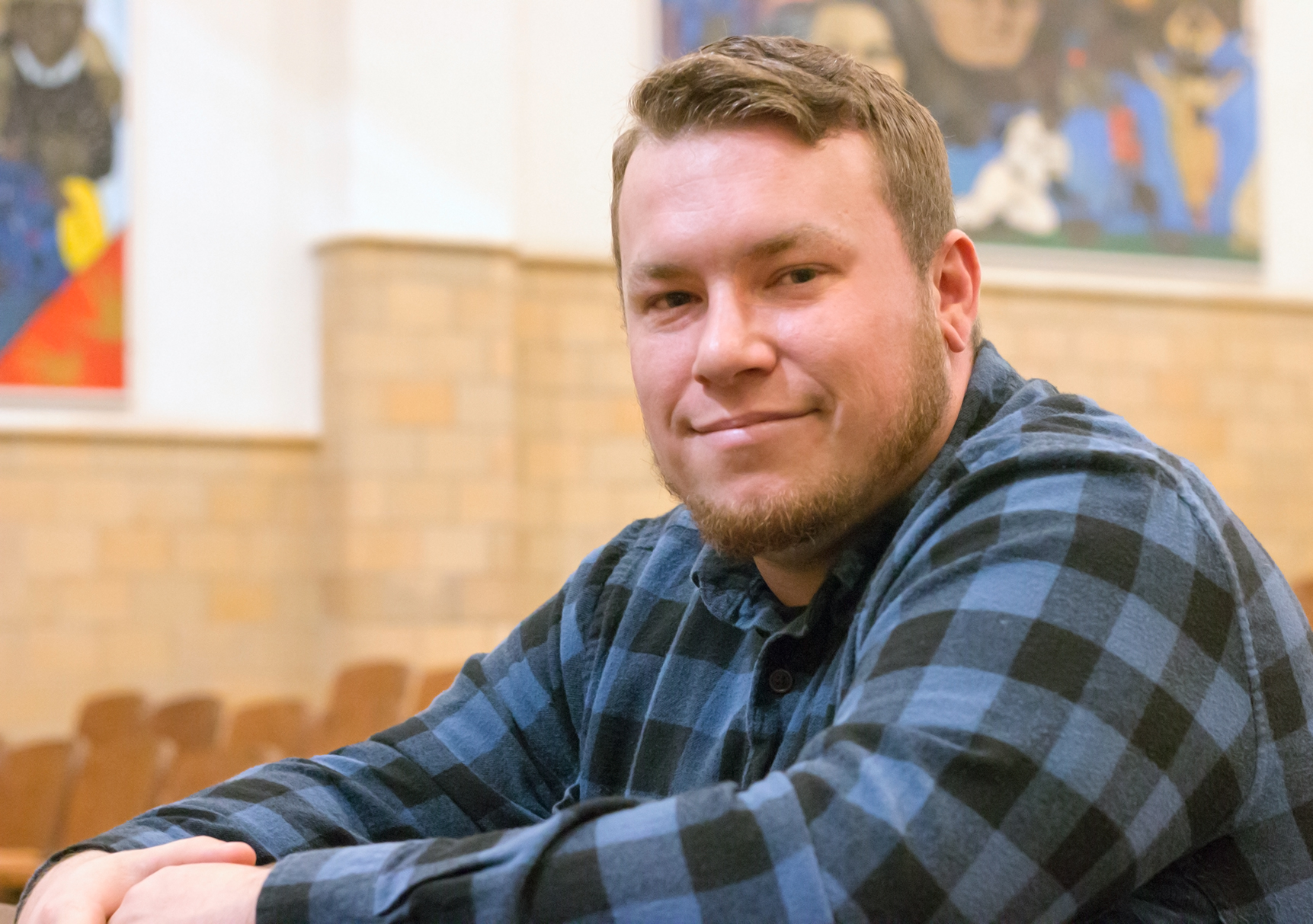 ---
What are your #bighousingideas?
Join us next time as we discuss challenges with the Scholar House model and how partners make it work for their teams and clients.
---