William and Jason Gross - Affordable Housing Trust Fund
On Tuesday, March 21, 2023, William Gross and his son Jason were treated to a special groundbreaking ceremony to commemorate the beginning of construction on their new house in Letcher County. Theirs will join three existing houses, all built by HOMES, Inc and sold to flood survivors, which sit just off Copperhead Road in Craft's Colly.
William and Jason's story is similar to others in the region. The inside of their home in Neon, about ten miles northeast of Whitesburg, was irreparably damaged by the flooding in July 2022, but they continued to live there after the water had receded because they had nowhere else to go and, according to Seth Long, executive director of HOMES, because William is a humble man who never felt entitled to a better place.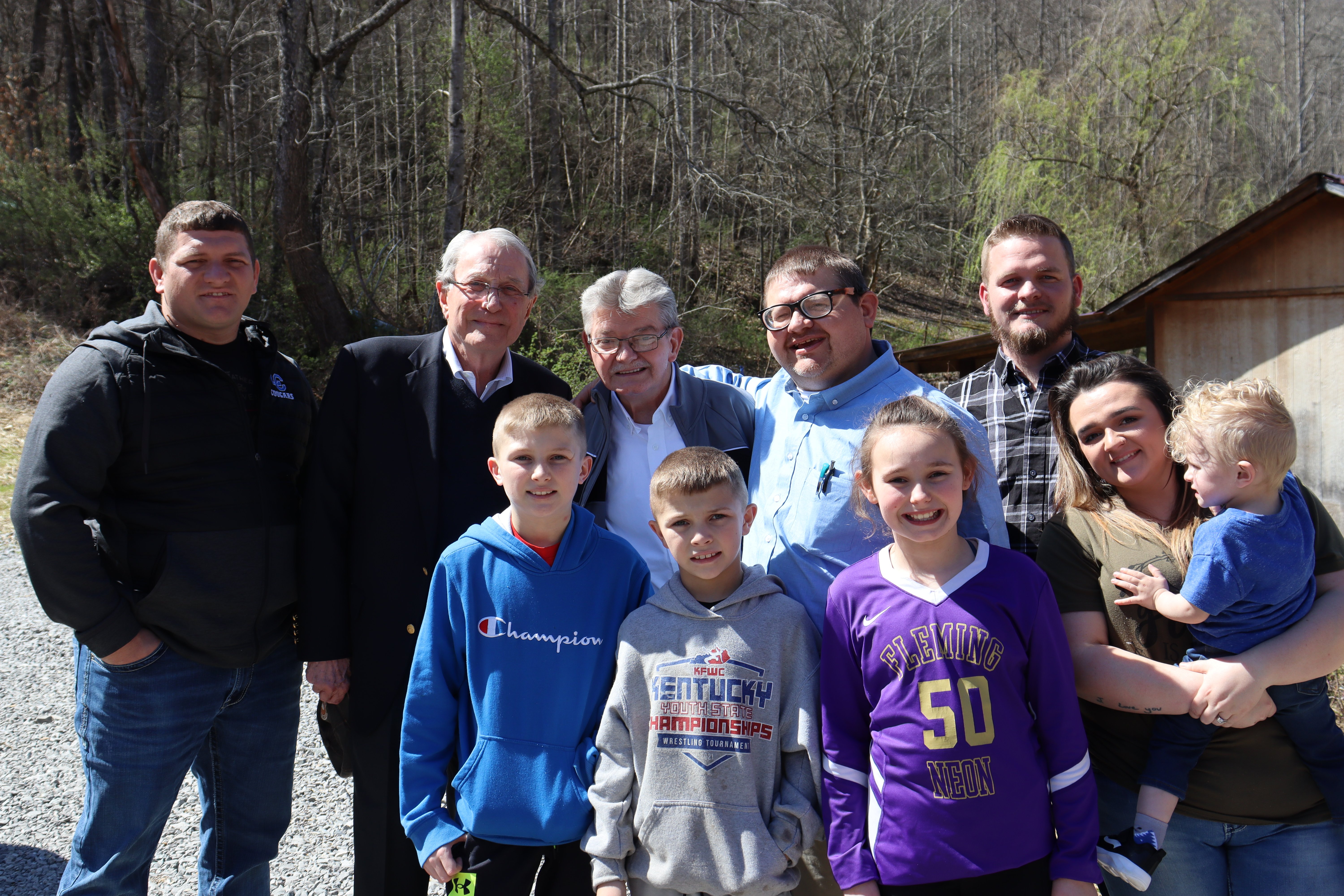 Eventually, though, with help from Kim Miles, a case manager for a disaster relief organization called CORE, William's home was deemed uninhabitable, and William and Jason were moved into a FEMA trailer, where they will live until their new house is finished.
William spoke glowingly of Kim, whom he met when filling out an application for assistance.
"She was wonderful to us," he said. "I can't say enough about her. She's a good person."
The crowd gathered down the lane outside the house of Faye and Arnold Weaver (pictured below), who had also lost their home in the flooding, to hear remarks from Long, Governor Andy Beshear, and homeowner William Gross, among others.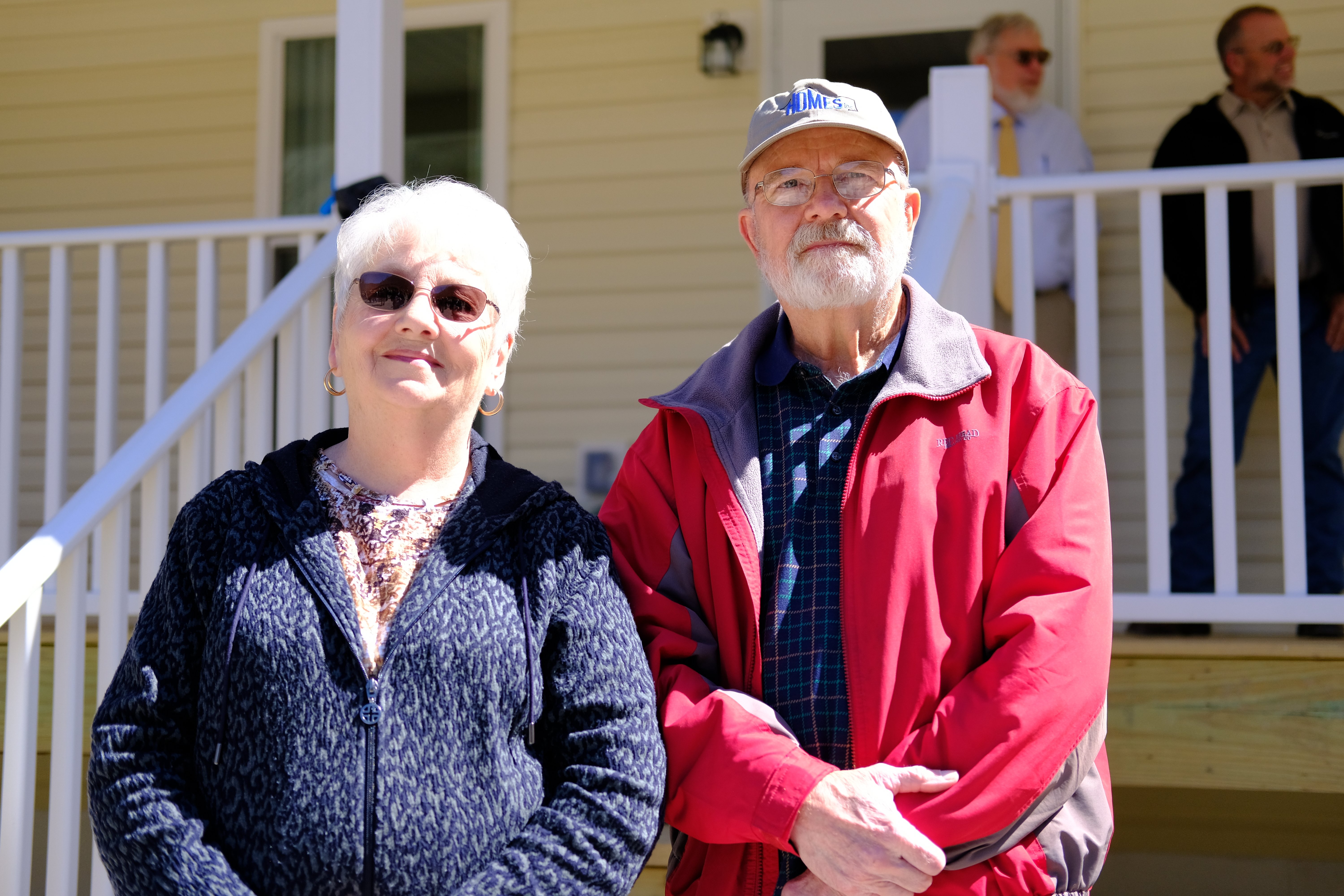 "I think today is another great day, another milestone, in the areas of eastern Kentucky that were ravaged by the worst flooding that we have ever seen," said Gov. Beshear.
"When I came and looked at this piece of property," said Long, "I had no idea that we would have a flood, that we would be building homes for flood survivors when we purchased this property to develop but was so thankful when the flood hit that we had this property most of the way developed and ready to go so that we could get to work right after the flood."
Long thanked the funders that made such homes possible.
"Kentucky Housing Corporation and the Affordable Housing Trust Fund has done amazing work in our community for many, many years," he said.
William used his time on the porch to thank everyone who has helped him and Jason in the aftermath of the flood, including HOMES, CORE, and God. He initiated a round of applause between each declaration of gratitude.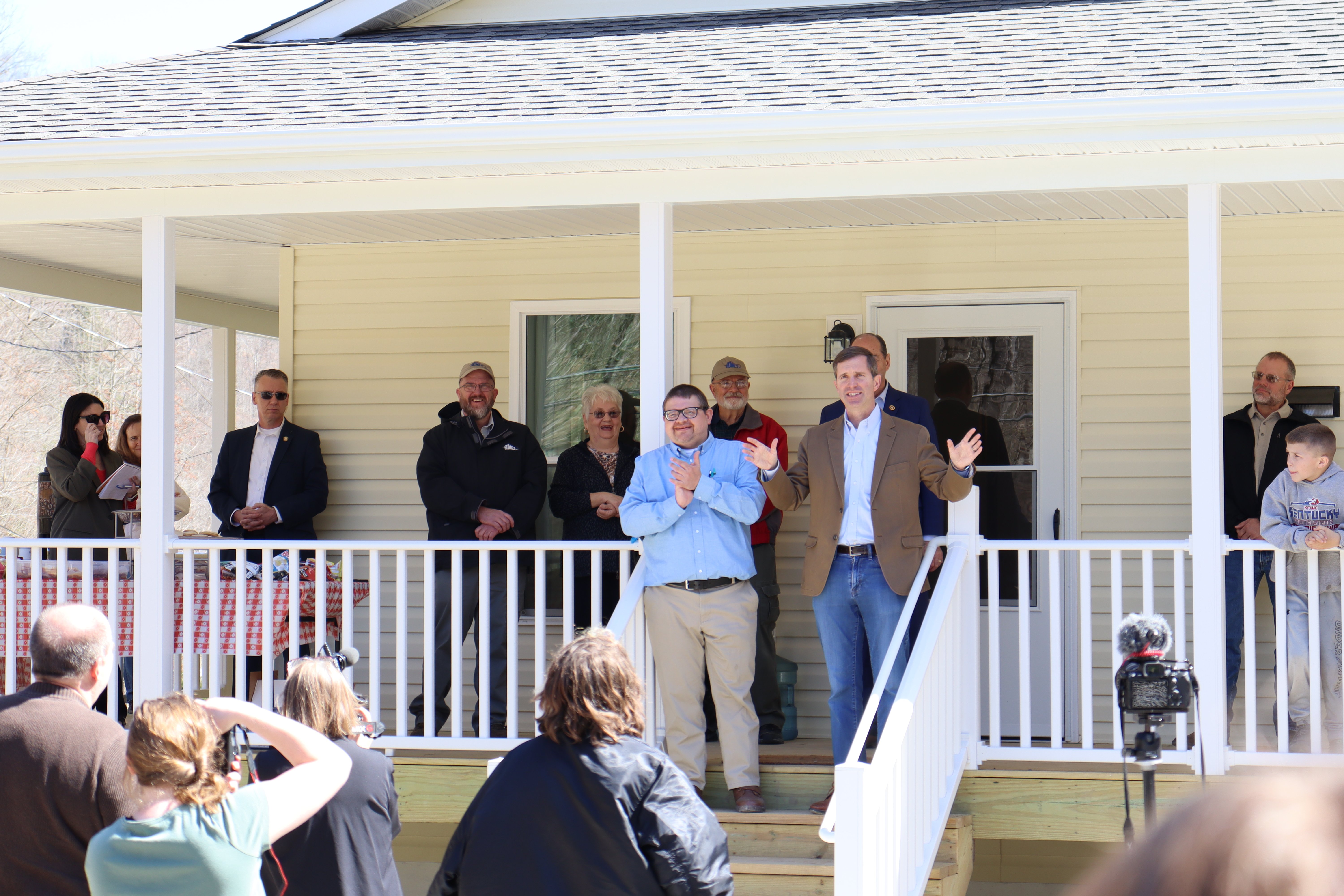 Long asked the crowd to think about housing as economic development, saying that the four homes on Copperhead Road amount to about $600,000 of investment in the community.
"I would challenge everyone in Letcher County to raise the bar," he said, "of what we consider what we should allow or accept in our housing because we can do so much better if we have a bigger vision, if we have our eye on the future and think about what could be possible."
After the statements, the crowd walked down the lane to the Gross property to watch the HOMES, Inc. work crew pour the footer. The governor called for a countdown, and Jason flipped the switch, a big smile on his face as the concrete rolled into the prepared ditch.
Next-door neighbors Terry and Brenda Morgan (pictured below) watched from their driveway. After losing their home and everything they owned in the flood, they moved into a friend's rental property before getting their HOMES house in Craft's Colly.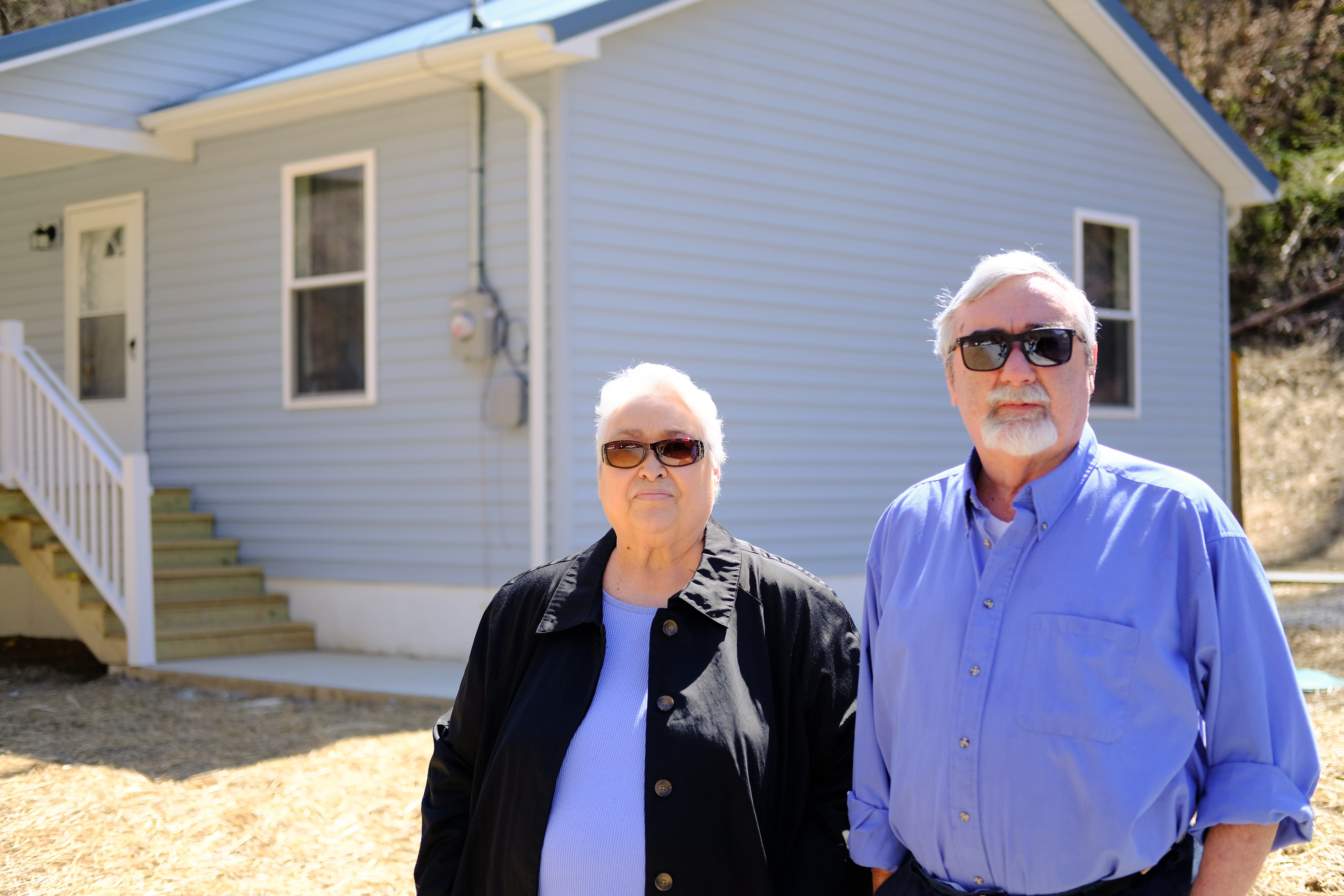 Photos by Steve Morrow
---