Empowering Kentuckians to Age in Place
I talk often about the need for a holistic approach to housing; where we address other barriers that Kentuckians encounter that are related to acquiring and keeping safe housing that they can afford. Affordable housing for Kentucky's growing senior population is an area in which we can make great strides towards tackling barriers for a specific part of our population.
According to the United States Census Bureau, the population of people 65 years or older was just over 40 million in 2010, and is projected to grow to almost 75 million by 2030 (1). The 2010 census showed Kentucky's population of those 65 years or older at 578,000, and the State Data Center at the University of Louisville projects that number to be over 950,000 by 2030, a 64 percent increase (2). As baby boomers continue to enter stages of greater medical dependency, the strain on state and federal resources will continue to increase.
Older Kentuckians have a variety of risks that impact their housing stability as each risk factor represents a choice that they will spend their limited income on in any given month:
Increasing medical and prescription costs;
Healthy meals and battling food insecurity;
Accessibility;
Living independently in their own home; as well as,
Rising utility and other housing costs.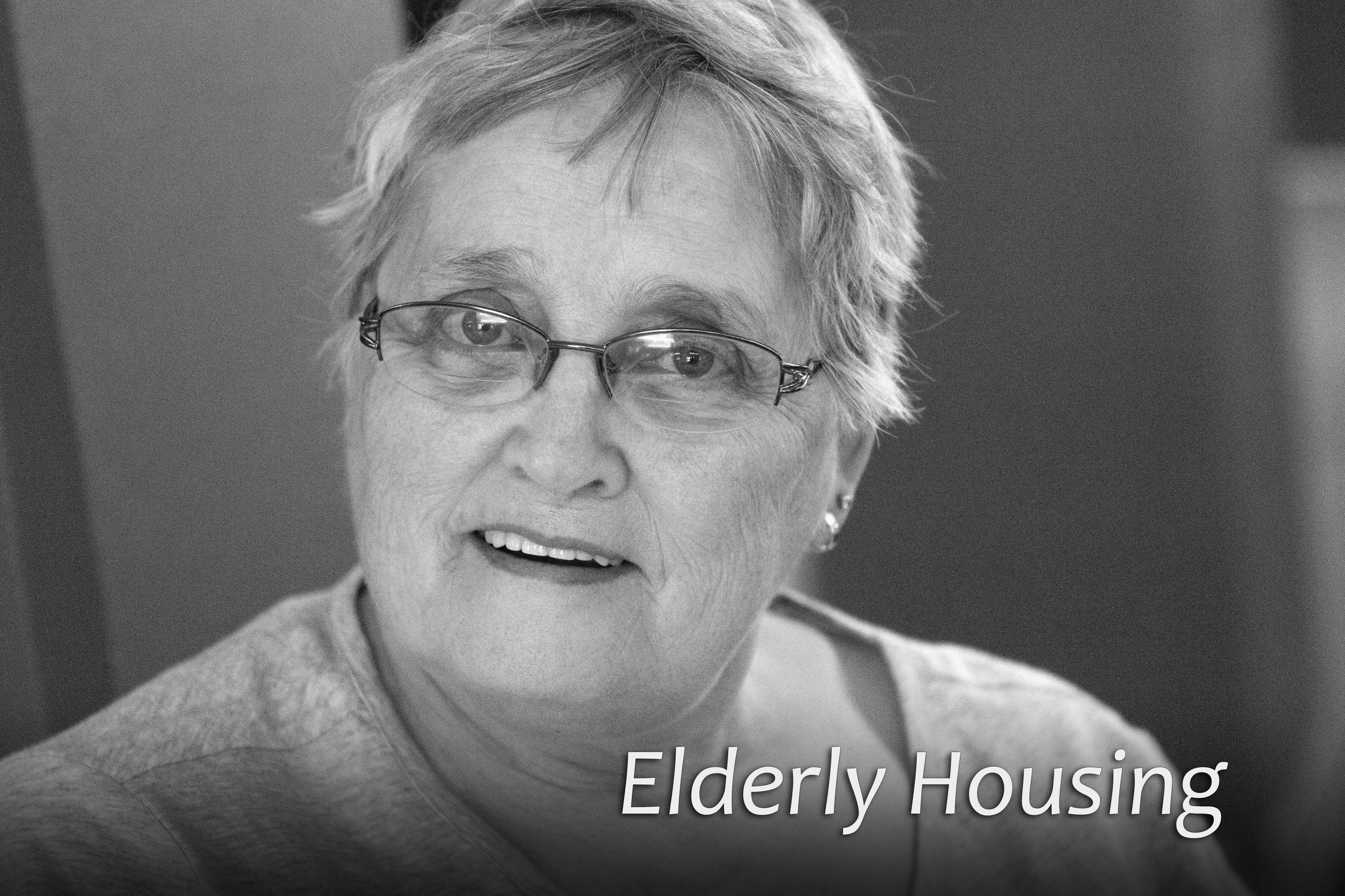 A 2015 survey conducted by the National Council on Aging found that 58 percent of older adults have not changed residences in more than 20 years and 75 percent intended to live in their current home for the rest of their lives (3). I think that may be especially true in a mostly rural state like Kentucky.
How can we meet the needs of this population so that there is never a choice between medicine and keeping the lights on, healthy food, and a mortgage payment?
Kentucky Housing Corporation is committed to utilizing resources to allow our aging population to age in place, and to age in places that are more enriching to residents and less costly to taxpayers. In the same National Council on Aging survey (4), 62 percent of older adults would like to see services that would help with home modifications and repairs. Installing wheelchair ramps, wider door frames, and grab bars can be expensive, but not doing so can be more expensive, specifically to state and federal government. Empowering Kentuckians to age in place can be an effective housing solution in rural Kentucky, where nursing home facilities are scarce and often provide services that exceed the need of some residents.
Over the past ten years we have seen a national trend to build more assisted living facilities. Many of these multifamily units look, act, and feel like a traditional apartment or house. The key difference is the wrap-around services provided to the residents—medical services, mental health services, healthy meal delivery, and transportation. A 2016 study by the Center for Outcomes Research and Education (5) found that when Medicaid-covered residents moved into an affordable housing property, primary care use increased by 20 percent, emergency room visits decreased by 18 percent, and medical expenditures decreased by 12 percent. Integrated health services in these properties were the critical component in these outcomes.
Through KHC's four and nine percent housing tax credit and bond programs, KHC can play a leading role in building an inventory of this kind of housing. In partnership with service providers for this population, housing providers can help meet the needs of the clients we all serve more holistically, and with fewer dollars.
Is aging-in-place a concern for your neighbors? What type of housing for the aging population would work well in your community?
Endnotes
1 Ortman, Jennifer M.. "A Look at the U.S. Population in 2060." U.S. Census Bureau. 2012.https://www.census.gov/newsroom/cspan/pop_proj/20121214_cspan_popproj.pdf
2 Kentucky State Data Center. 2016. http://www.ksdc.louisville.edu/data-downloads/projections/ File link: Total Population by Age and Gender
3,4 National Council on Aging. "2015 United States of Aging Report." Key Findings. 2015. https://www.ncoa.org/news/resources-for-reporters/usoa-survey/2015-results/
5 Center for Outcomes Research and Education. "Health in Housing: Exploring the Intersection between Housing and Health Care." Enterprise Community Partners, Inc. 2016.https://www.enterprisecommunity.org/download?fid=10081&nid=13387
---